Dear,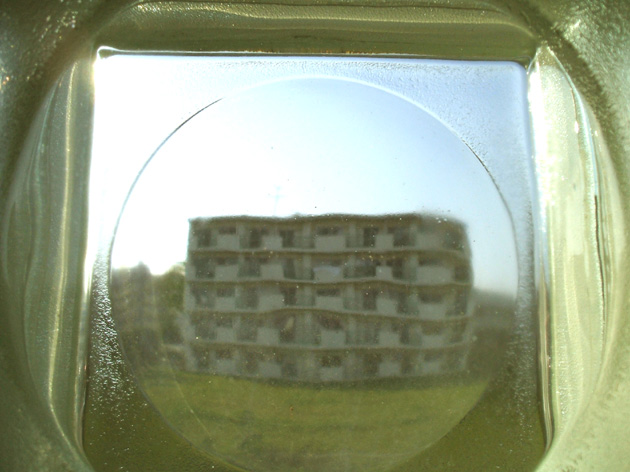 Now we are accepting the proposals of this year's coptetition.
Conditions and requirements are as follow;
"to be the artist in residence in apartment complex, what are you
going to do? Plans wanted"
TAP2008 is seeking the artists who will carry out the artworks by staying at Ino apartment complex in Toride city.
Toride Ino apartment complex was built in 1969, and 2112 families are
living in 2276 compartments.
The old walls had been repainted, and people are moving in and out.
By actually living in this apartment, make your plan to become true,connecting now and future.
Condition;
Send the plan which actually is possible to be conducted during the period of "Toride Art Project 2008".(1st -16th November)
There are no requirements about age, carrier or experience nor categories of artwork. Stay and work at Ino apartment complex between 1st-30th October is general rule. Please ask the actual days or date to stay. The fabrication support cost will be payed, maximum 400,000 yen. The costs of living and transport are included in the fabrication cost, and house rent and utility cost (water,electricity and gas) are payed by Toride Art Project.
About the stay;
According to the number of artists sellected, we might ask to share the room with another artists. The bath, toilet and balcony are attached in each room. The rooms are 2DK (2 rooms and 1dinning kitchen), 3K (3 rooms and kitchen) and 3DK (3 rooms and dinning kitchen).
It is possible to conduct the lecture or workshops during the stay in October. Utilities are fully equipped, no gas table attached.
How to apply;
1) Application form-Download it from our web
2) Proposal- Draw and show your plan and concept and the place where
to carry out the artwork on the A2-size drawing board or paper.
3)Portfolio-A4 size file is required which includes your carrrier, artworks and activities in the past.
4)The envelope to send the result of competition-Write your name and address and put the 80yen stamp on.
5) Sound and movie of your artwork or activity(optional). Send CD-R or DVD-R. Other media can not be accepted.
-Please send your plan by 3rd August to Toride Art Project office-
Ibaraki ken,Toride shi, Shinmachi 2-3-16
Toride Art Project office
(phone & fax 0297-72-0177)